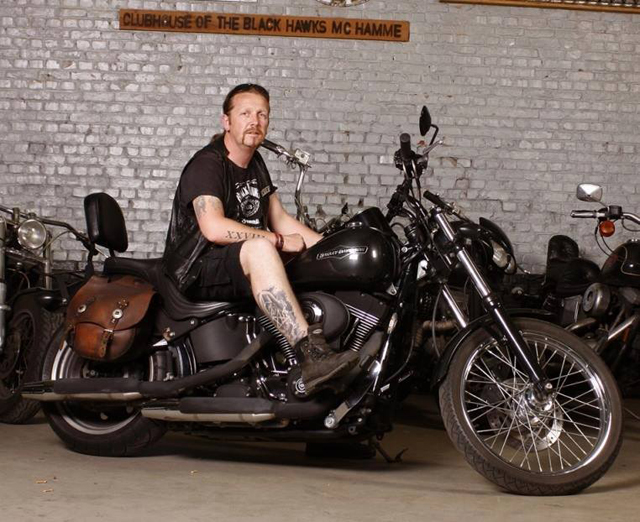 *17 April 1965
+19 April 2015
It is with great sadness that we received news that our friend Peter Lelie has tragically passed away.
We are grateful that we got to know you Peter, you have left footprints in our hearts.
Where ever you are now, ride free.
Someday we´ll meet again.
Rest in peace buddy.
Our thoughts and condolences go to Peters family and to his brothers in Blackhawks Mc, Belgium.
Nyhetstext Lördag 25 April 2015
Right now … … They have gathered at Blackhawks MC to run the motorcade and follow Peter Lelie to his final resting place … Mr. P , Road Captain , Dirt and Da Flower flew down yesterday to show their support and to say goodbye to a dear friend … It will be a hard day for all who gathered to honor Peter Lelie . It will certainly be a beautifully farewell but oh so hard … What little we know about the future, about life … everything can really turn on one day, one minute, one moment . This kind of tragic thing really makes you think about that one should take advantage of every day, enjoy and rejoice life .